The potential benefits are huge when the cloud is the right fit. Scalability, lower cost, more reliability, access to enterprise-level service, portability, and more effective use of employee time are some of the reasons why many companies either switched to or started on the cloud.
"Why haven't we moved to the cloud yet?"
That's the many companies are asking. The power of the cloud comes from shifting to secure off-site data storage and accessing software and hardware on-demand rather than having to make up-front purchases that may not align cost with actual usage.
But like everything, it all depends on what your company is currently doing and how well it's doing it. Some tools have near-universal applicability, but it could be that certain applications will perform better on-premises for now. Or the cost of migrating a large datacentre might work best as a gradual process as part of an existing hardware upgrade cycle rather than immediately.
These limitations can be overcome with proper planning, and in time, you should be able to migrate enough processes to the cloud to make meaningful gains in productivity and cost savings.
Who needs to get on board?
With any big change, there are various stakeholders you may need to convince, and it's not just the C-level executives. One of the biggest roadblocks to change that CIOs frequently encounter is the company culture's inertia, so a cloud strategy needs to account for this.
To ensure your migration is successful in practice, you need to consider those whose workflows will be significantly impacted. They'll be far more likely to embrace the change and use the new cloud systems to their fullest potentials if they understand why the change is good for the business and good for their roles.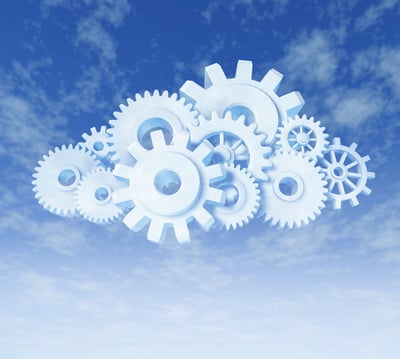 You may also encounter outright cloud skeptics who point to some of the drawbacks as being insurmountable. While every company's needs are different, compared to current cloud capabilities, their concerns are possibly outdated, and the problems are often not as unsolvable as they think.
What can you move?
Smaller, newer companies have the benefit of having little to nothing to migrate: and may be able to get going as a total cloud native. Older companies, with existing hardware and software assets, perhaps accumulated over years or even decades, will have a lot more work to do.
You may be able to consolidate much of what you do under single platforms such as Microsoft Office 365 and Azure, but if mission-critical processes rely on custom or lesser-known, older applications, it may not be so simple. Some applications need considerable re-architecting in order to work with in the cloud.
A service like Microsoft Azure can give you access to enterprise-level hardware as you need it, but you will need to understand which workloads bring the most business value to your stakeholders by being in the cloud and create a prioritized roadmap to pave the way to get along your cloud journey.
A full inventory of your systems and business processes will make selection easy in understanding what's possible to migrate, what may need to wait until later, and what might require a detailed rethink.
How does the cloud meet regulation requirements?
Shared responsibility in a public cloud means you have a partner that hosts resources on a cloud service provider's infrastructure. The partner is then responsible for the security that depends on the cloud service model you use (IaaS/PaaS/SaaS). With IaaS, the cloud service provider is responsible for the core infrastructure security, which includes storage, networking and computing — at least at the physical level.
As you progress from IaaS, to PaaS, and then to SaaS, you'll find that as a company using the service, you're progressively responsible for less and the cloud service provider takes on more responsibility.
The figure below describes how shared responsibility works across the cloud service models.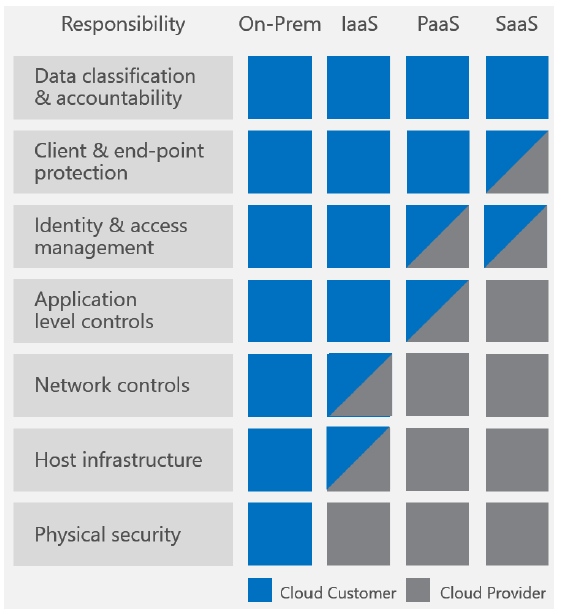 Figure 1. Microsoft Azure Security & Compliance MSDN
Who will help you?
Even if you can't fully migrate right now, getting to the cloud should be a priority for any company looking to modernize and adopt best practices. It's a project that likely requires more resources than any time-pressed IT department has on-hand, and you may find that working with a group of experts is helpful.
These dedicated cloud migration professionals have access to deep technical knowledge of cloud systems and know how to leverage these technologies in ways that are beneficial to specific business challenges. Contact the team at CrucialLogics today to discover how a cloud migration partner can guide your company through a challenging but worthy upgrade. If you're a heavy user of Office 365, you'll probably be interested in finding out how safe and secure your Office 365 deployment really is.
Looking to implement a digital transformation in your business? CIOs should start here.