To Win at Digital Transformation Lead with the Experience
We recently met with a Chief Digital Officer (CDO) on the shores of embarking on an epic digital transformation journey. It was fascinating to sit together, and part take in the open discussion of expectations, adventures and fears that lie ahead.
Most importantly, it validated that with great power of transformation comes great responsibility of the ultimate end-customer experience. It's easy to say we're changing and look at life from a techno-centric perspective; but your results WILL vary and not for the better. This particular CDO, was way ahead of that and it made us proud to be part of such a forward looking CDO's team.
Here's the crux of it; clearly, appointing a CDO sends the message inside and out that the company is changing. It's often a way for CEOs to create the excitement and energy in the organization to drive change. What some CDO's tend to forget is that "digital" means more than technology, to most it signifies or implies an 'experience'. Words paint colourful images in our imagination, and when I personally think digital, imagery of big screens, integrated unified collaboration platforms come to mind, including the new interactive menus at my favourite coffee shop knowing it's me and offering me my favourite brew. We have all been transformed "on", have all been part of many digital transformations. As users, consumers and outsiders what we're seeing and experiencing is the end result. The best transformations are ones when change happens, and you didn't feel it because somehow, it brought you along the way. To some, the word "digital" can paint some scary images, pictures of change, working with things they aren't familiar with or even being without a job.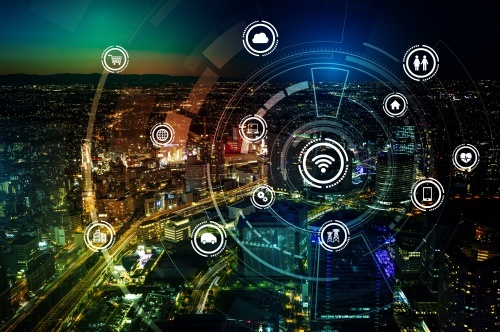 Successful CDOs:
The Digital Bridge.Successful CDOs are equal parts business strategist and technology evangelist. You can't be a business OR a technology leader. You have to be a business AND a technology leader. If you can't relate why you're changing and how you're changing and define the end result (in terms of what it means to the customer) then why change? That's the biggest justification to transformation – and then keeping an eye on the end results proving that the journey put smiles on the ultimate end customer.
Challenge traditional norms to foster innovation.For innovation to thrive, CDOs must encourage internal thought leaders to challenge their own thinking. Focusing on leveraging the digital experience and relating how the world will change for better, encouraging the business and end customer to participate and define what that future will look like is absolutely imperative.
All good things come to an end.The transformation cannot be an endless journey. You need to begin with the end in mind. Most CDOs we speak to have a similar vision, that in due time they will have so thoroughly embedded digital thinking and ways of working into their firms that they aren't needed any more. That's what done looks like! The secret is to create a clear roadmap, achievable tangible goals and a firm model that centralizes strategic decisions around brand, process, and platform, while keeping the end customer in mind. Embedding the digital experience in the center of the organization, making it a hub, a fundamental core part of ensuring lasting change and adoption.
Need help with your transformation?
The CrucialLogics Governance Practice Program Directors and Managers are skillfully equipped to begin with the WHY and help right through to creating and measuring the results of your transformation. No change is too big or too small; all change has a great impact on People, Process and Technology we'll be by your side.
Resources:
@microsoft provides an excellent Digital Transformation Series where #JacyWright Corporate Vice President of Microsoft leads the conversations with Digital Leaders in short videos where customers share their Microsoft Digital Transformation Experience. CLICK HERE
https://enterprise.microsoft.com/en-us/trends/digital-leaders-video-series/