Discovering the most appropriate IT solution for your company is rarely clear-cut
Numerous internal roadblocks stand between you and a successful implementation
You can get the help you need to select and execute on the correct solution — so why go it alone?
What do you need your IT to do? Are you a global ecommerce firm that takes and fulfills orders from many companies — or do you do business with one very specific industry and just need a place for your customers to login to access a few booking services?
Your IT needs to drive efficiency and innovate, but just because something's the fastest or most powerful solution available doesn't mean it's the one that fulfills your basic need of facilitating your core processes. The best fit IT solution is the one that accomplishes what you need, at an appropriate cost, and that sets you up for future efficiency and productivity.
Avoid IT Common Implementation Mistakes
From selection to implementation to support, there's a lot that can go wrong when going through a major IT transition.
Not knowing how to relate an IT solution to your available and required resources
Investing in a solution that's not powerful enough for your needs
Investing in a solution that's not economical for your company
Not engaging sufficient stakeholders
Not knowing where to start
Dealing with all these problems from within the company is often a daunting challenge.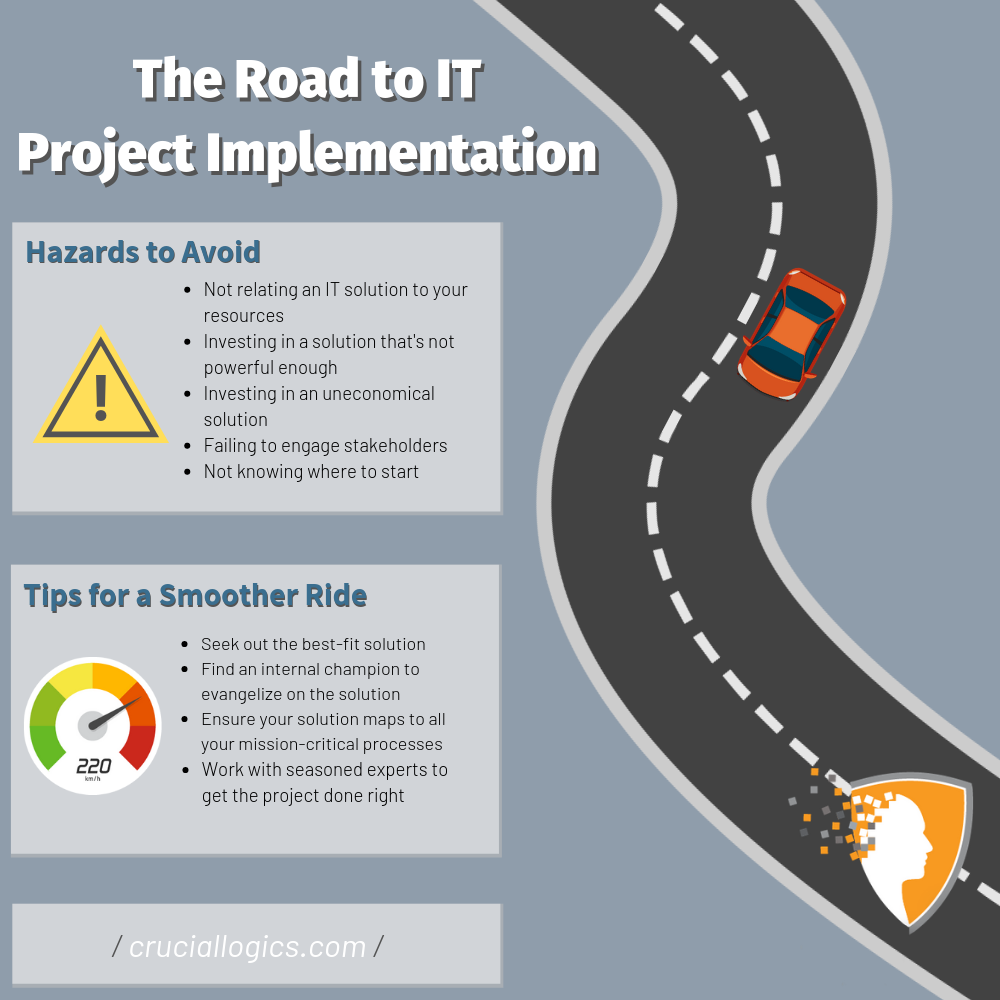 Is an IT Solution Appropriate for You?
While you may know your business processes inside out, you probably don't have in-depth knowledge of and experience in the technologies you're looking to implement.
That means you won't truly know how well these new technologies are going to reflect and enhance your core processes. And the last thing you need is to undergo a costly transformation and find out that your company's idiosyncrasies prevent the solution from working at one unexpected, mission-critical point.
Matching the Right Level of Service
As you scroll through IT products, you'll see five star review after five star review. It's only natural to gravitate toward these things, especially when the review count is also high.
But you can't make your purchase decisions solely on what's worked for other companies. Yes, what people praise as the best solution out there should be a factor — but every company is different. An international enterprise won't want the same solution that a small to medium size business with three branches uses.
Nailing down exactly what will work for you means you have to consider your own circumstances alongside whatever's rated highest. There's no point shelling out for a platform you'll only use to half its potential when there's an alternative you'll get a lot more out of compared to the cost.
Engage a Broad Share of the Stakeholders, and Find a Champion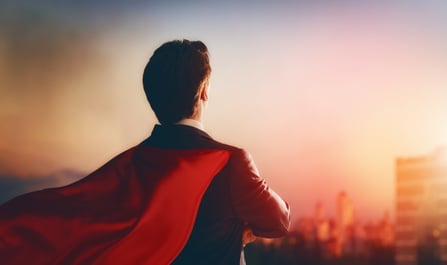 The stakeholders in a big IT project range from the board of directors, the C-suite, the management, and right down to the end users. They each have different types of interest in the solution, and each will engage with it differently.
But just as the company leadership may have the formal decision-making power, the ability and willingness of the lower level employees to use the solution has a powerful ripple effect. When they're resistant, perhaps due to fear of losing their jobs to automation, you're left with some difficult and disruptive choices.
Identifying a champion, however, ideally from high enough up in the organization that they can cut through institutional resistance and evangelize across the hierarchy, is a key way of winning people over — whether front-line end user, middle-level decision-maker, or high-level C-Suite management.
Enlist Some Dedicated Experts for a Successful Implementation
You know your business. You have a good idea of what you need your IT solution to do. The hard part is everything else.
Few companies afford the opportunity to gain repeated experience at large scale overhauls because typically, once you're done one, you'll never do that exact overhaul again — and it'll be years before you undergo any similarly significant changes.
When you've got a world of technology to sift through and you don't have the benefit of being plugged into design and implementation of it on a day-to-day basis, it just makes sense to enlist those that do.
CrucialLogics is a Microsoft Gold Partner and holds exactly this kind of expertise. We stay up-to-date on technological developments and help companies undergo digital transformations from design to implementation to support. With every engagement, we seek to deploy the right solution as embodied in our Consulting with a Conscience approach.
Want to know more about our work? You can find out more about cost-effective IT here.