Startups are focused on growth and iteration of their value proposition — not necessarily the future-proof effectiveness of their IT

Putting IT infrastructure discussions off until later may seem like an acceptable idea compared to the short-term value of prioritizing elsewhere

The cost of ineffective IT, however, only compounds with time — but there are some flexible, simple ways of ensuring you're operating efficiently even from the start
You've got a great value proposition and you're beginning to really get your startup moving. Customers are coming in, you've made some great hires, and while once it seemed somewhere over the horizon, growth's coming up fast.
One thing to keep in mind, though: the more successful you are, the more vital your IT is — and the bigger a data breach target you become.
When your business' success is intrinsically tied to the efficiency and security of your technology solution, how do you know you've got the right infrastructure? How do you know when it's time to build that infrastructure in the first place?
Here's three things startups should know about getting their IT right.
Don't Delay Expertise: Explore On-Demand CIO/CSO Services
First of all, just because the time isn't right to employ a full-time CIO or CSO yet doesn't mean you can't get that level of advice and input in your business.
A scalable on-demand CIO or CSO service means you only need to commit to what makes sense for you. That could be anything from a few hours a week to touch base on an IT roadmap to a more involved deployment project in the safe hands of a team of experts.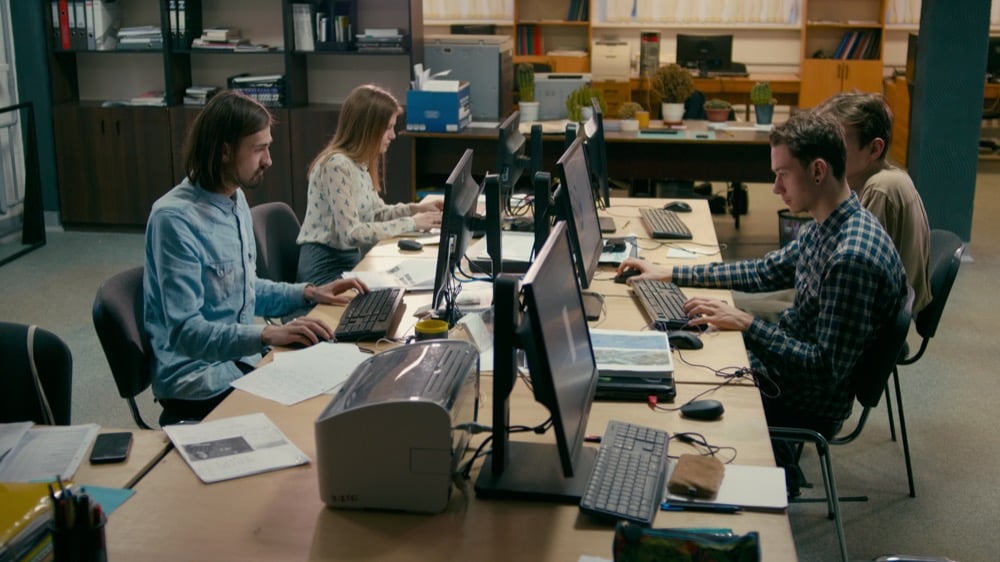 Payment schemes based on how much you actually use are everywhere in the IT world these days, from Infrastructure-as-a-Service computing power to flexible, use-anywhere online SaaS apps. It's the same principle here: offload the full cost of this expertise elsewhere, and access it as you need it.
And when you are ready to bring on a fulltime CIO or CSO, the foundations laid through an on-demand service will help that person seamlessly step into the role.
CIO Advisory Augments your IT Capabilities
When you do have that full-time CIO in place — or even during the hunt — you may find yourself worried that the breadth of IT solutions these days are so vast it's hard for any one person, or any one IT department, to both be able to identify the most appropriate solution and bring it to and execute it at the company.
This is where CIO advisory can kick in. Just as on-demand CIO services can fill the hole of not having a CIO, CIO advisory helps cover other natural gaps. This gives you more flexibility in hiring and the assurance that you can have all the bases covered.
Whether it's help with project management and IT deployments or working on ways to effectively align the IT department with the company's vision, CIO advisory is an invaluable tool that enhances the reach of your IT in a simple, plug-in way.
It's Never Too Early to Take IT Seriously
Even if you're still operating with a couple of staff members off personal laptops, it's never truly too early to take steps to get your IT right. The work you do now to operate off a consistent baseline — such as getting on board with Windows 10 and Microsoft 365 — will save yourself compounded problems if you have to make a switch later when you've got customer data and mission-critical processes on the line.
You also may not know of the powerful IT tools available to you now. IaaS platforms can offer small companies incredible computing power at scalable cost that allows you to compete with much larger companies forced to host entire datacentres. A modern document management system built-in from the earliest stages will allow a manageable and simple database to grow with you rather than allow mismatched standards to proliferate and confuse for years to come.
In short: take a few steps now to move forward in alignment with best practices; save yourself a world of pain later.
Get the Startup IT Support You Need with CrucialLogics
At CrucialLogics, we're Microsoft Gold Partners adept at providing all three services discussed here. Get the expert advice you need regardless of the stage your business is at — and get your IT deployed safely and effectively right now. We've also got a turn-key solution just for startups: SparkIT.
We know how hard it is for a business to grow, which is why we take on these challenges and dedicate ourselves to identifying and deploying the kinds of solutions that keep companies safe while facilitating growth. To learn how we can help you, contact us now, or start here on our page just for CEOs and business leaders.