A merger or acquisition means a lot of big business changes for the parties involved. Amid the chaos, it's all too easy for Cloud security to be pushed aside and down the road as an IT issue that can be patched up after the rest of the work is done.
You also need to ensure that after the merge concludes, the transition has left the company ready to move forward — not leaking productivity through disparate IT systems. It takes a deft hand to navigate this time of uncertainty with seamlessness and security.
Security risks in an M&A
The fast-changing, conflicting, and complicated nature of many M&As presents exactly the kind of situation where even good data security stresses and cracks under particularly challenging strain.
Whatever happens, data will be shared. Customer lists, corporate secrets: the information will flow. That flow should be controlled, and until the deal is final, data should be appropriately safeguarded on each side. At the same time, M&As may require sharing data with third parties.
Protecting data while closing the deal
Lawyers, consultants, and potentially regulatory bodies may each require access to data you wouldn't normally share as you work through the deal. Each one of these is a potential failure point for even strong data security policies.
Each side should take particular care to vet all parties involved in the process for strong data security and ensure that everything is handled according to best practices.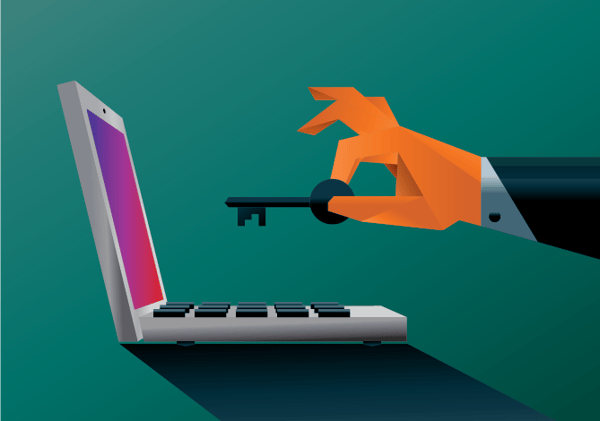 Seamless IT is the test of a smooth M&A
Ultimately, the buyer wants to come out the other side of the process in a strong position able to leverage both existing systems and those of its acquisition. On the ground, this means that the employee need to be able to continue working as they always have with new tasks as clear and simple as their old tasks.
This probably means a mass switchover in their IT identities and access privileges. Employees from old systems should know what they're doing in the new system day one post-transition. They should be empowered to manage things just as they always have, with access to the right data, and a good understanding of what's new. Conversely, those in an existing system that remains should know about any new processes now in place to handle the newly integrated data.
Harmonizing IT Architectures
The buyer should know what they're getting in terms of the IT. Huge differences in architecture mean there's often difficult work to do in combining all the IT assets under one roof. You'll need to understand how each system works in order to incorporate them under one roof. Is one company more cloud-friendly? Can physical data centres be merged? Is a large data migration necessary?
The measure of a successful, smooth M&A is how easily the IT infrastructure and employees who interact with it adapt to the new post-M&A circumstances.
Merger and Acquisition Experts
Every merger is different, but every merger's success relies on the effective synchronization and integration of the IT. Employees need to keep up their productivity, and computer systems need to roll together to facilitate that. If you've got one or more Office 365 deployments to worry about, you'll want assurance that your Office 365 is set up safely and securely throughout the process.
A seamless, secure merger is one of CrucialLogics' specialities. To speak to one of our seasoned M&A IT consultants more generally, reach out now, or read more about our migration offerings.
The challenges never end for CSOs. But if you're looking at anything from a quick security consult to a full scale cybersecurity solution deployment, start here.