Active Directory is not just what it once was — centralized management of users across your IT system. It's a lot more now, and can be divided into five categories:
Active Directory Domain Services
Every Windows domain network uses AD DS. It verifies credentials and manages access rights for users and devices. It handles your internal accounts, authorization, and authentication.
Active Directory Lightweight Directory Services
AD LDS is a lightweight implementation of AD DS that you can run on Windows Server.
Active Directory Certificate Services
AD CS provides a public key infrastructure for your organization. By managing your public key certifications, AD CS can allow for encryption of files, emails, and traffic.
Active Directory Rights Management Services
AD RMS is about content security and control. With it, you can restrict certain functions on documents to appropriate people — e.g., printing, editing.
Active Directory Federation Services
AD FS is a single-sign on system that allows users to use external services with the same single set of credentials.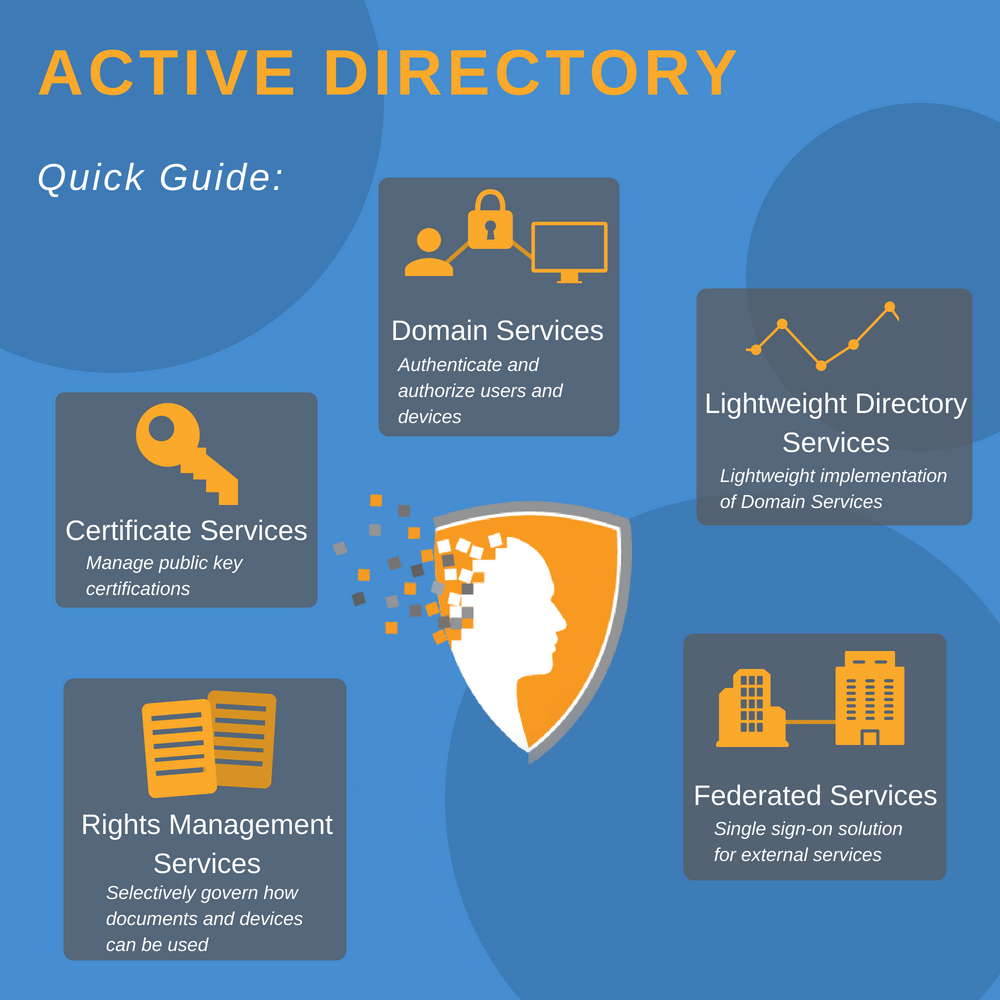 What Does it All Mean?
These various components of Active Directory working together mean that your company is able to centralize its Identity and Access Management in one secure location. Who can log on, where they can log on, what they have access too, how they're able to share information, and how they're able to interact with external resources — it's all handled under Active Directory.
Want to know more about Microsoft Products? Learn how Azure brings enterprise-level IT to companies of any size.
Are You Getting the Most out of Active Directory?
Need some help understanding all this? Getting AD deployed effectively? Ensuring you're using it correctly? Active Directory is a complicated set of technologies deeply integrated with other Microsoft products, and it takes a deft hand to have everything working cohesively. But when you do, you'll find your IT infrastructure capable of incredibly powerful things.
CrucialLogics a Microsoft Gold Partner experienced in a host of Microsoft technologies. Whether you need to get your Active Directory straightened out, a security review, an Office 365 deployment, or if you're going through a merger or acquisition, check out our page just for CIOs here.